Mc Grogan´s English Services
Business English for Empresas. BEC Preliminary, Vantage and Higher. First, Advanced , Proficiency, IELTS and Ireland all year round.
July 2019
Sign up today for Summer classes. Mc Grogan´s with Kutxabank, all with experienced qualified teachers in a central location in Getxo!!
Summer Programme Junio 2019-Gaztedi Plana
Cursos intensivos FIRST CERTIFICATE del lunes 3 junio al viernes 26 julio 2019
Horario : 10:00h. a 13:15h.
Se puede venir por semanas.
1 semana = 15 horas de clase = 140 euros
4 semanas = 60 horas de clase = 550 euros
6 semanas = 90 horas de clase = 810 euros
8 semanas = 120 horas de clase = 1.060 euros
Incluye 3 horas de clase, descanso y tentempié/día.
Máximo 10 alumnos por grupo.Libro aparte, 30 euros aprox. Fechas exámen First Certificate JUNIO 2019 :
Sábado 8 : Computer Based y Paper Based for Schools
Martes 11 : Paper Based
Sábado 15 : Computer Based for Schools
Sábado 22 : Paper Based
Sábado 29 : Paper Based for Schools
Fechas exámen First Certificate JULIO 2019 :
Sábado 13 : Computer Based
Jueves 25 : Paper Based

Sábado 27 : Paper Based for Schools El día 25 de JULIO HAY CLASE. Para apuntarse, por favor escribidnos a info@mcgroganschool.com e indicad qué semanas os interesan. Gracias!
Auténticamente Irlandes
Welcome to Mc Grogan´s


Why Mc Grogan´s?
Experienced teachers.
Small groups.
Great rates.
Central location.
English only.
Irish Owned.
In Getxo since 2004
Mc Grogans School Of English is an established English language school located in Getxo, Vizcaya close to Bilbao. The school is well equipped and modern with wi-fi access and is close to public transport.We offer students the opportunity to improve their English through a variety of English courses. We pride ourselves on being a friendly student focused based school where individual needs are met. In addition, each of our teachers are degree qualified with a teaching certificate. Over the years we have had immense success in the Cambridge exams.Of course we still want to improve and get better:We are always open to feedback and enjoy hearing from our customers and clients on how we can make improvements and how we can better adjust our model to suit their individual needs. Please contact us today: info@mcgroganschool.com
Mc Grogans is an English only Academy ensuring we focus on what we know best: Teaching English.
Refuerzo de gramática
English intensives and Refreshers.
Official exams (FCE, CAE, CPE, IELTS, BEC B1/B2 and C1).
Clases particulares.
Extraescolares.
Small and exclusive groups.
English in Ireland.
Practice and improve your speaking.
Work in the UK (18+)
Need a title but not sure. Whatsapp 680992707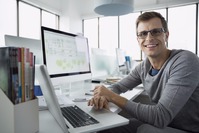 Business English
Cursos Bonificados
Business English con Skype.
Business English
Blended courses.
In company English (Zamudio, Bilbao y la zona de Vizcaya).
Clases a medida.
CV y Entrevistas.
Speaking.
Presentations.
En Mc Grogan´s, en tu empresa o a distancia.

Some of the companies we have worked with include: El Correo, Exxon Mobil, Bank Inter, IBM, Johnson and Johnson, Zuluaga SL, Iberdrola Engineering and Construction, Vodafone España the SKV Group España, Timberland Spain, Oesia and more.
We know Ireland because we are Irish!!!
Verano 2019
Come to Ireland with us!
Irlanda 2019
3 Semanas: 12 plazas
30 Junio-21 Julio
Sold out!!!
2 Semanas: 6 plazas
20 Julio-3 Agosto
3 disponible!!!
Operating in Getxo and the Bilbao areas since 2004